Detailing Coupons & Discounts
We offer seasonal and holiday specials on our automotive detailing packages. Check here for our latest deals as well as our Facebook page. Please feel free to call us as well!
Current Detailing Coupons & Specials:
TAKE 10% OFF DETAILS OR 30% OFF CERAMIC COATINGS!
Between now and Jan. 31 2023 you can get 10% OFF our detailing services or 30% OFF ceramic coatings.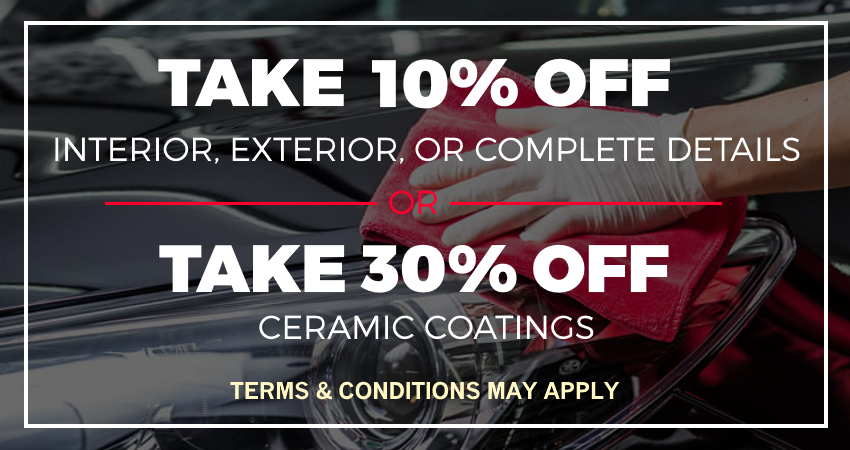 Happy New Year! Ring in the New Year with this limited time special where you can take 10% off our interior, exterior, or complete detailing services OR 30% off our ceramic coating services. What is a ceramic coating? Follow this link to learn more about the best technology in vehicle protection, CERAMIC PRO COATINGS. All of our ceramic packages include our standard exterior detail and with this discount packages start at JUST $265! Now is the perfect time to get your car, truck or SUV crystal clean and protected for the new year with this rare discount! This is a limited time offer (expires Jan. 31, 2023 or the first 25 customers who claim this offer) so call today!
Offer expires 1-31-2023
(860) 430-1889 | www.mmautodetailing.com/coupon | Terms & Conditions May Apply | (860) 430-1889 | www.MMAutoDetailing.com