Ceramic Pro Coating Installation in Connecticut
Looking for Ceramic Coating Services in Connecticut? If you want the best protection in ceramic coatings, look no further than Ceramic Pro. Ceramic Pro coatings are designed with proven nano-ceramic technologies giving you most durable and longest-lasting protection for your vehicle. At M&M Auto Detailing we specialize in Ceramic Pro installation in Connecticut. Learn more about our ceramic coating services!

WHAT ARE CERAMIC COATINGS
Ceramic coatings are a lifestyle product designed to make your vehicle maintenance easier while maximizing the protection. Ceramic coatings offer the best protection against environmental contaminants like acid rain, tree sap, bird droppings, fading from UV damage and more. They also replace the need to wax your vehicle every six months as these specialty coatings are designed to last 3-8 years, on average. This makes maintenance as simple as washing your vehicle!
Ceramic Pro, is an extremely high end, very hydrophobic coating which is arguably the best of the best in the world of ceramic coatings. M&M Auto Detailing is a certified installer for Ceramic Pro.
CONTACT US TODAY FOR AN ESTIMATE
CERAMIC PRO COATING FEATURES

CERAMIC PRO COATING PACKAGES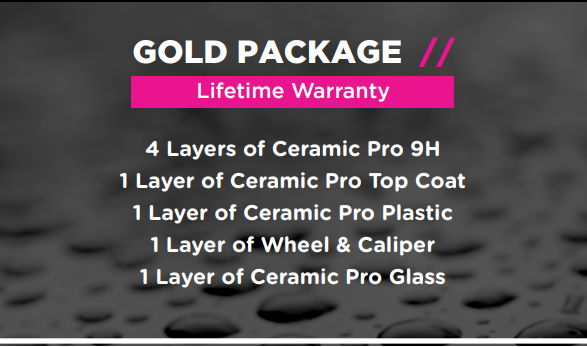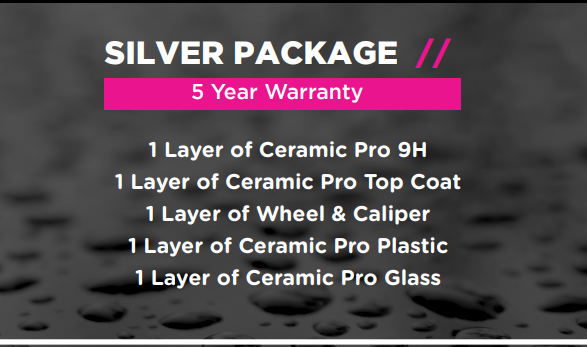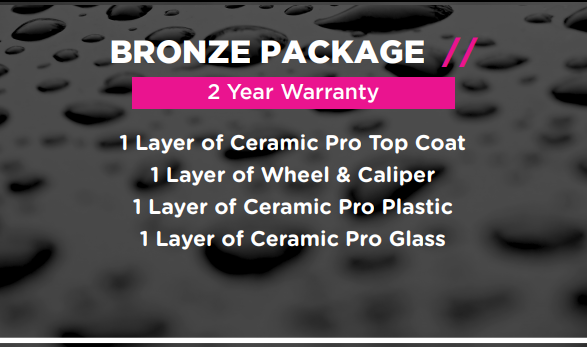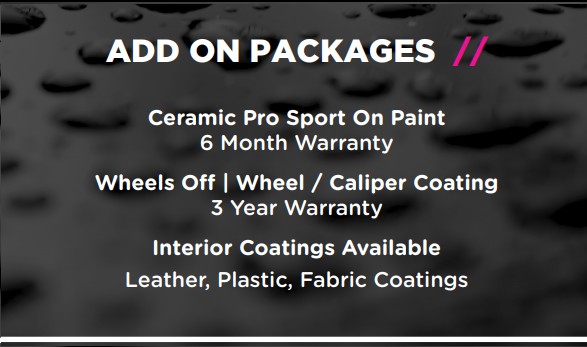 WHY USE CERAMIC PRO COATING
It's essential to find a way to protect the investment you make in your car. At M&M Auto Detailing, we offer Ceramic Pro paint treatments that help to ensure the longevity of your car purchase. When applied to your vehicle, it creates a strong barrier between pollutants, chemicals, and normal wear and tear to ensure that you're not prone to paint issues, stains, or scratches. With our Connecticut Ceramic Coating Services, you'll receive:
Scratch resistance
Weather and UV resistance
Anti-Graffiti
High Gloss Finish
Oxidation & Corrosion Resistance
Looking for Ceramic Coating Services in Connecticut? Choose from one of our Ceramic Pro packages today to find the perfect solution for your vehicle!